We are being given the opportunity to stitch a new garment. One that fits all of humanity and nature.

– Sonya Renee Taylor
We are the builders who are building a world
That has never been built
Before. 

– Cleo Wade
---
Dear Makers in this wonderful creative community,
We are all part of this critical moment in history. We are the makers who are making a world and stitching a new garment that has never been made before. And each of us has a role to play.
So before we return to posting in this space, let there be no doubt: Black Lives Matter, and I am committed to anti-racism both personally and through MyBodyModel.
Being part of the solution includes doing so in a way that doesn't center myself or my business, and instead is centered on amplifying Black voices and the movement to dismantle racism. At the same time, people want to know where businesses stand – and any silence on the matter is rightfully seen as complacence.
Since day one, MyBodyModel's core mission has been to promote and celebrate body diversity and inclusivity. To date, this has included making sure Black makers and makers of color are included in everything we do and put out into the world. This means that our tester team, blog contributors, and the makers and images we highlight in our newsletter, social media, download content, and website, have always been intended to reflect and showcase the beautiful diversity of makers in our community.  
This has been an intentional and authentic effort since the beginning, but it has not been enough.
Moving forward, I and MyBodyModel need to do more.
As a start, I commit to featuring more Black makers & makers of color, on a more frequent basis. My hope is for you to always see yourselves authentically & meaningfully reflected and represented on our social media, website and newsletter. This needs to be on a more frequent basis so you are always visible, without scrolling. To achieve this, I commit to increase current efforts to recruit Black contributors and compensate them for their work.
As the only employee of MyBodyModel, it is up to me on a personal level to improve and increase my anti-racism efforts – within myself and my family, within my community, and systemically.
As a white woman, as a mother, and as a small business owner, this means listening to Black voices, examining my own explicit and implicit biases, and asking myself the hard questions of how to be (and raise) a better anti-racist. And then, in the best way I can, actively being part of the solution over the long haul rather than silently allowing the old "normal" to continue.
This means responding with action. It means supporting Black owned businesses, and supporting and amplifying Black led community efforts. It means donating to organizations that are doing the work, and taking action to support that work. It means taking civic action to change policies and social norms.
And it means speaking up more, doing more, learning and improving, knowing I will not get it right every time and I will make mistakes.
All that has happened in 2020 has provided us with so many wake up calls, and that phone is still ringing. In the words of Cleo Wade, it's time to "Pick it up, and stay on the line until you figure out how to help."
When something happens in the
world that is wrong, don't try
to move on with your life like
it is right. The voice within you 
that says, "this is not okay" is a
direct call from the basic
goodness of your spirit. Pick it 
up. Every time. Pick it up, and
stay on the line until you
figure out how to help.

Cleo Wade @cleowade
With love and hope,
Erica
---
If you have found Cleo Wade's words helpful, you can find more resources at https://www.instagram.com/cleowade/ and compensate her for her labor by ordering her books at https://www.cleowade.com/ 
If you have found Sonya Renee Taylor's words helpful, you can find more resources at https://www.instagram.com/sonyareneetaylor/ and compensate her for her labor by ordering her books at https://www.sonyareneetaylor.com/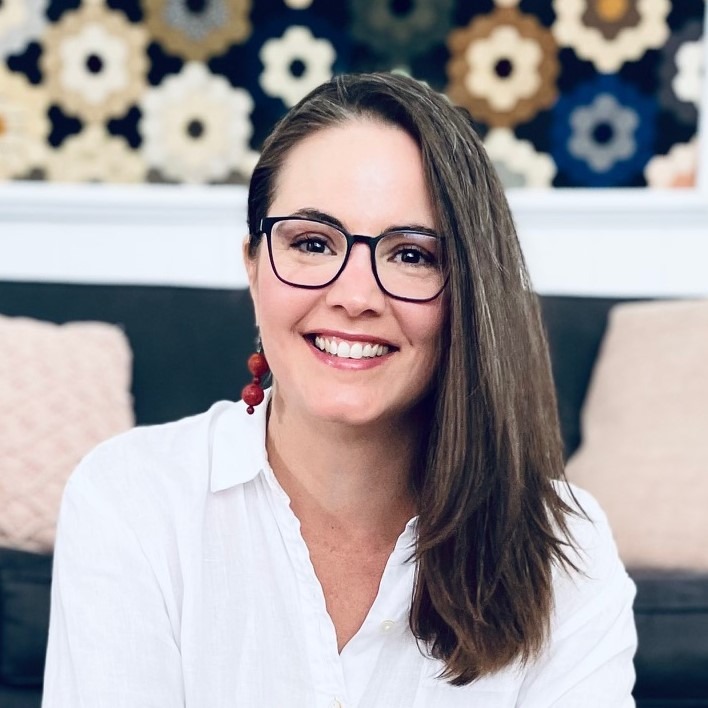 An obsessed garment sewist with a passion for body-positive fashion drawing, Erica founded MyBodyModel in 2017 and led the company for more than five years before it became part of Cashmerette in 2023. You can find Erica and her beginner-friendly drawing classes & style workshops at Illustrated Style School and  @illustratedstyleschool.