Fashion Templates
Of Your Body
MyBodyModel is an app that makes custom fashion croquis templates (body outline sketches) with your real body measurements. Get your own printable & digital fashion sketchbook and draw your fashion designs on a body model that looks like you.
MyBodyModel is website-based, so there's no app to download!
 5 ways to use My Body Model:
See how clothes will look on my body shape
Try out patterns, fabrics, & yarn before committing
Plan an intentional wardrobe
Try new looks & explore my personal style
Plan my sewing or knitting projects with confidence!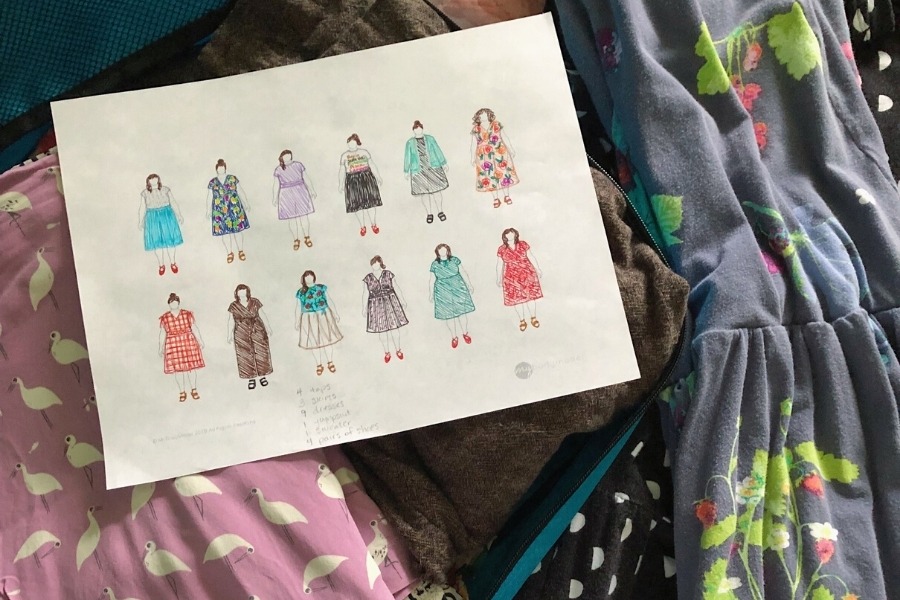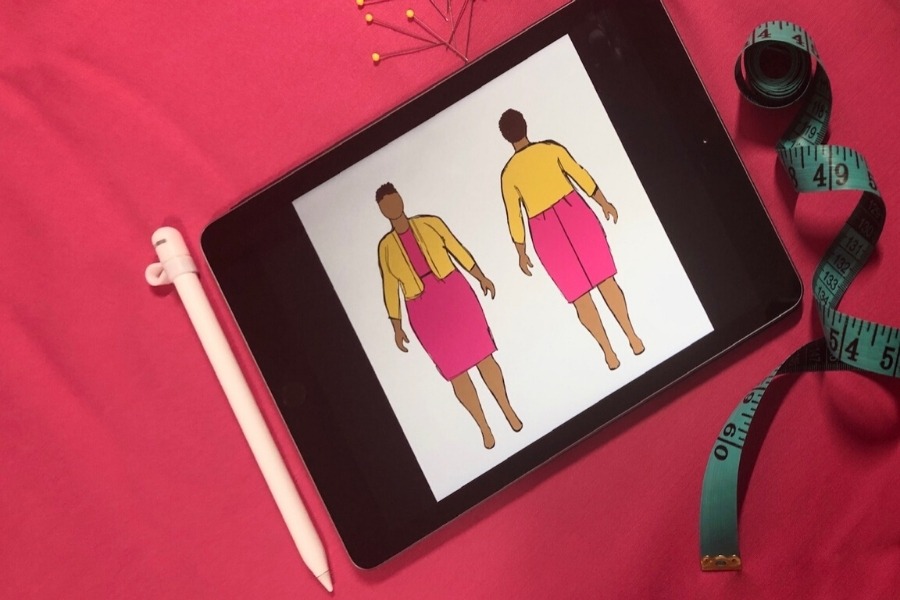 MyBodyModel is free to try! It takes just a few minutes to take your measurements using our free Measurement Guide. Then enter your measurements in the website & get your free body model preview. You can even fine tune your body model until it looks just right, before you purchase. 
"The ability to sketch on a figure that is true to your physique is an important part of the sewing process that has been missing until now! MyBodyModel allows you to get creative and plan a wearable wardrobe that is perfect for your body. This will help us all to be more accepting of ourselves and see that it is the clothes that should fit our bodies, not the other way around."
"I'm so excited for this! I now can plan projects and get a better look at proportions and how styles will look on MY figure! I think MyBodyModel custom croquis will be helpful to makers because it gives us all a realistic look at what our project will be."
"I became a convert to this way of planning out my makes a couple months ago. It has been fantastic for visualizing the garments on my body!! I think everyone should have one of these and not just designer croquis that look nothing like their real body."
"I have a bit of a confession to make. Despite going to design school and having taken lots of art classes, I am not confident in my sketching skills. Especially fashion sketching. The great thing about My Body Model is that you can create a croquis that actually looks like your body. So, when you sketch using this croquis, you get a much more accurate idea of what the design would look like on your unique proportions. I'm hoping to make sketching part of my process because I know that with practice, I will develop my sketching skills and become better at it. And developing that skill will give me another way to express and explore my creative ideas. Another way to take the designs in my head and make them tangible. "
Enter your measurements to get a 2-D outline of your body. 
View and edit your body model for free.
Learn about our pricing system
Discounted Credit packs are available