If you want to customize your body model templates to look even more like you, coloring your croquis to match your skin tone can make a big difference. But just as every body is different, so are our skin tones! In this blog post, we'll explore some options using Prismacolor Premier markers.
This post is not sponsored or affiliated with Prismacolor in any way – I've just found that they offer excellent quality and even coverage without the high price tag of some of the higher-end art markers out there. Also, I've discovered that many artist supply stores allow you to purchase one marker at a time, and allow you to test the markers before you buy. There's usually scrap paper available so you can test the markers before you buy. This means that you can shop for exactly the right color to match your skin tone – almost like shopping for foundation at a department store makeup counter!
Cinnamon Toast, Cocoa Bean, Mocha Light – Just a few delicious-sounding colors available at your local art supply store.
First, I printed my 8-models per page layout to experiment with. Then I went over the outlines with a black pen, and drew them each hair and a dress. It's completely okay to leave your sketches as simple line drawings – but in this case they look a little bare, don't you think?
Here are the same croquis, colored in with some different skin tones – Ah, so much better!
I used seven different Prismacolor markers: Light Umber 80% (PB 277), Sienna Brown (PB 65), Dark Brown (PB 88), Goldenrod (PB 69), Brick Beige (PM 78), Ballet Pink (PM 208), and Eggshell (PM 72). If you shop at an artist supply store, you can often find markers with different percentages of color saturation, e.g. for the Light Umber color, I chose 80% rather than 100%.
Blending colors is also an option. The image below shows a sampling of color swatches made with these seven different Prismacolor markers, plus two examples of color combinations using the Prismacolor blender marker.
Here is a closeup of the different color swatches:
I created the"Goldenrod + Eggshell" and "Sienna Brown + Ballet Pink" color combinations by using a Prismacolor Colorless Blender Marker (PM 121). This is a clear marker that's used like a paintbrush. To combine colors, use a piece of firm and smooth plastic as your paint palette. Color on the plastic with each marker color that you want to blend,  being careful not to overlap colors so that you don't ruin your markers. Then use the blender marker as a paintbrush to swirl the colors together and absorb the combined color into the marker. Color your drawing a little bit at a time, pickup up more color as needed. When you're done, make sure to clean your blender marker so that it's clear again, by scribbling on a piece of scrap paper until there is no color left.
It can take some experimentation to find the right marker colors to match your skin tone. So far, I've enjoyed using the "Brick Beige" Prismacolor PM 78. It would probably be a closer match if I mix it together with "Eggshell" PM 72 but I'm calling it close enough!
Have you tried coloring in your croquis and finding colors to match your skin tone? I would love to hear what works for you, and what color or color combination you use.   Next week I'll post Part 2 of this blog series – Colored Pencils edition.
P.s. Adding hair is another great way to personalize your body model templates. If you haven't already, please be sure to sign up for our email list so you can get your free download of 24 Sample Hairstyle Drawings!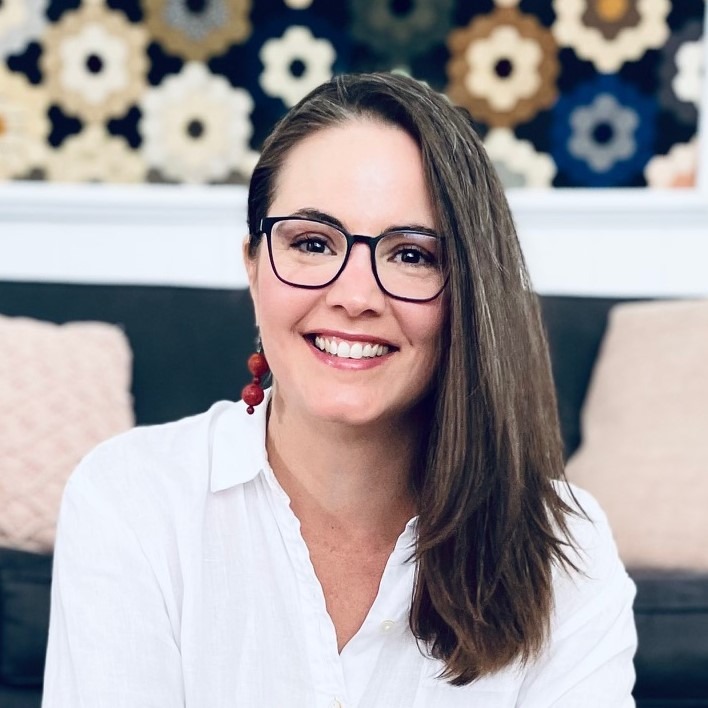 An obsessed garment sewist with a passion for body-positive fashion drawing, Erica founded MyBodyModel in 2017 and led the company for more than five years before it became part of Cashmerette in 2023. You can find Erica and her beginner-friendly drawing classes & style workshops at Illustrated Style School and  @illustratedstyleschool.