So you printed out your MyBodyModel templates, sketched up some beautiful patterns you want to make, and it all looked great until…
You tried coloring them in.
And they looked like something a 5-year old could've colored.
* cue temper tantrum worthy of that 5 year old *
If this sounds familiar to you, I want to reassure you with a little known secret:
Coloring is WAY harder than it seems! Especially for grownups.
But with the right tools and a few easy tricks, coloring can make you feel like a kid again  – without the childlike results.
That's why I created "Intro to Coloring & Prints," the next class in our "Paper Dolls for Grownups" online fashion illustration course series. If you're ready to uplevel your paper doll wardrobe with color & prints, this class is for you!
Intro to Coloring & Prints: Paper Dolls for Grownups, Level 2 is a beginner-friendly online fashion illustration course for anyone who's ready to add color and prints to their designs and wardrobe plans.
"This was such a fun class!"

Amanda
In this class, we take a step-by-step deep dive into my favorite coloring tools & techniques for illustrating colorful & printed garments for your personal MyBodyModel croquis.
This class includes nearly 2 hours of on-demand video content, divided into 15 mini lessons so you can follow along at your own pace.
We'll cover my top tips & methods for…
Preventing streaks & blotches
Color mixing to get the best match for your fabric or yarn
How to use "colorless blender" markers
Shading & adding texture
Illustrating a variety of prints & effects – from dots and stripes, to a block print, embroidery, botanical print, animal print, and even tie dye
Illustrating denim jeans
And more!
---
---
During class, we'll use a step-by-step combination of art markers, gel pens, and colored pencils to color a variety of clothes for our MyBodyModel paper dolls. You can find my favorite art supplies at amazon.com/shop/mybodymodel but these exact ones are not required for class. I highly recommend shopping at your local art supply store if possible.
Don't have fancy art supplies? No problem!
Shopping for art supplies can feel overwhelming. In class, I demonstrate a variety of tools so that you can decide what will work best for you and your budget. Topics include…
Alcohol-based vs. water-based markers
Art markers vs. children's markers
Comparing art markers at different price points
Marker paper vs. printer paper vs. tracing paper
The joy of gel pens
Using color pencils for texture & prints
How to care for your markers so that they'll last
---
What people are saying about this class:
"Added a whole new dimension to my sewing and design hobby. Erica is delightful and her classes are well-thought out, informative and colorful. She makes it easy to follow along every step of the way."

Lynne
---
"Very fun and informative. I learned how to layer markers and pencils for different effects, and how to scale a print. Inspired to play!"

J.
"A soothing, creative way to help with wardrobe planning. Loved the class. I learned some very valuable things about coloring. As always, Erica's upbeat attitude made the class so much fun."

LJ
"The class was great. It is well worth it and Erica explains it all so well. I was afraid that it would be above my skill level, but it wasn't. I can hardly wait for future classes."

Janet
---
Ready to get started illustrating color and prints?
Sign up for Intro to Coloring & Prints: Beginner Fashion Drawing, Level 2 here!
I recommend a basic comfort level with drawing garments, or completion of our beginner fashion drawing class, before starting this course. If you're an absolute beginner, try our 2-in-1 discount bundle. You'll get access to both "Paper Dolls for Grownups: Beginner Fashion Drawing" and this course while saving $15 on your purchase!
Please note: The course fee does not include your MyBodyModel digital & printable paper doll and sketchbook – be sure to check Lesson 2 for your special student discount code!
Happy Coloring!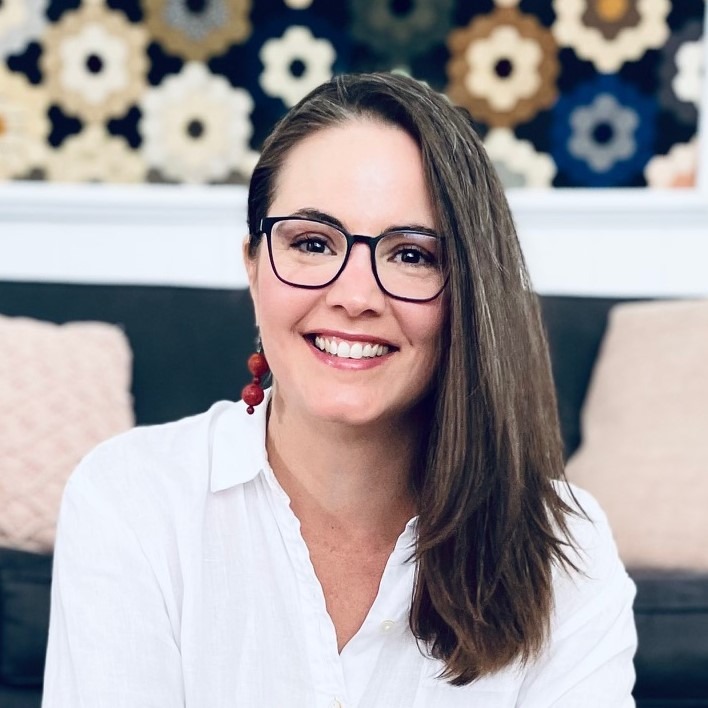 An obsessed garment sewist with a passion for body-positive fashion drawing, Erica founded MyBodyModel in 2017 and led the company for more than five years before it became part of Cashmerette in 2023. You can find Erica and her beginner-friendly drawing classes & style workshops at Illustrated Style School and  @illustratedstyleschool.