If you've been wanting to learn beginner fashion drawing so that you can design a wardrobe that you love, this class is for you! MyBodyModel's most popular virtual class, "Paper Dolls for Grownups," is now available online as an on-demand video course series.
With over 2 hours of on-demand video instruction split into more than 10 mini-lessons, our "Paper Dolls for Grownups" course allows you to learn beginner fashion drawing at your own pace and re-watch as many times as you'd like, whenever is most convenient for you.
This class is different from traditional fashion illustration courses, because it's specifically geared toward designing clothes for YOUR body. No ultra stylized, nine-heads-tall fashion croquis here! Instead, you'll learn to draw on your personal made-to-measure MyBodyModel croquis, paper doll style.
This body-positive, step-by-step fashion illustration class is designed to help you to build your skills and confidence. Not just in how to draw garments, but also in how to dress YOUR body in a way that reflects your own uniqueness & personal style. 
Are you ready to have fun drawing clothes for your own personal paper doll?
In this class you will…
Learn to illustrate a variety of clothing styles in easy steps
Use your MyBodyModel croquis to "try on" different sewing patterns
Play with silhouettes, proportions, & design details, such as hem lengths, necklines, ease, and drape
Learn how to design a coordinated wardrobe by experimenting with outfit combinations with your paper doll
Begin to discover what styles and designs you like best on your body
Printable handouts include a Visual Reference Guide and a 1-page "Fashion Drawing Checklist." 
Shop this course here!
Wondering how to use your grownup paper dolls for wardrobe planning? Check out the #mybodymodel3x3 capsule wardrobe challenge and #paperdollsforgrownups hashtag, these recent Reels, Nateida's sewing planning post, and Victoria's knitting planning post for inspiration!
What people are saying about this class
Here are just a few responses from class participants, along with some examples of student paper doll fashion drawings completed during class.
"The class was so much fun and I learned a LOT about sketching clothes. I can't wait to play with more pattern drawings!"

@oneseamatatime
---
"I loved this class! This was a great way to get my feet wet and build basic skills that I can use to continue my own sketching."

Anna
---
"Very informative and so much fun! I'm so happy with how my drawings turned out and feel much more confident about sketching wardrobe ideas."

Pam L.
"I loved the class. The pace was great and I finally got comfortable using my croquis, which has been sitting in my account for almost 2 years."

Shannan H.
---
"Awesome. Just the right length, a good mixture of easy to difficult things to draw, and I even found some new patterns I wouldn't have normally looked at!"

Kristin M.
---
"I'm already thinking about sketching more of my wardrobe so I can play around with capsules. You are a very good teacher. Knowledge and technical skill combined with approachability and playfulness. I look forward to future classes."

Pam
---
"Really enjoyed it. Never realized what paper dolls purpose was, boy was I missing out. Drawing patterns I would have never chose made me realize how I had limited myself and how this new tool would open me up to so much. I am a 69 year old."

Patricia O.
---
Note: The course fee does not include your MyBodyModel digital & printable paper doll and sketchbook. Be sure to check Lesson 1 for your special student discount code! 
---
Ready to learn beginner fashion drawing on your own grownup paper dolls?
Try MyBodyModel's "Paper Dolls for Grownups" online course, now available at Illustrated Style School!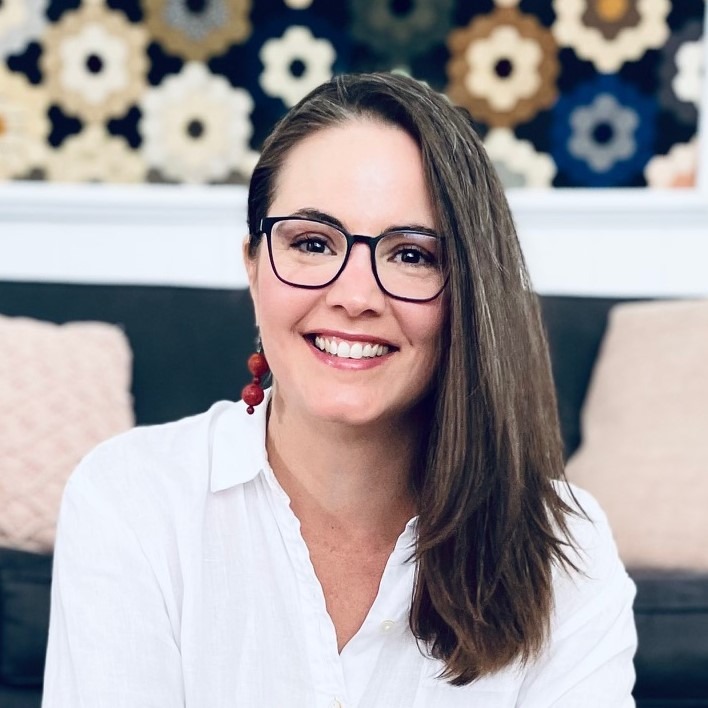 An obsessed garment sewist with a passion for body-positive fashion drawing, Erica founded MyBodyModel in 2017 and led the company for more than five years before it became part of Cashmerette in 2023. You can find Erica and her beginner-friendly drawing classes & style workshops at Illustrated Style School and  @illustratedstyleschool.