Have you been waiting for online fashion drawing courses from MyBodyModel? The wait is over! I am thrilled (and let's face it, nervous as heck) to announce the official launch of Illustrated Style School: MyBodyModel's on-demand courses and community platform for body-positive fashion drawing, design, and personal style! This is the secret project that I've been working on so hard behind the scenes, and I can't wait to hear what you think.
Since the beginning of MyBodyModel, the two questions I get asked most often are: "What if I can't draw?" and "How do I know what styles will work for my body?" The answers are… Yes, you can draw! And by drawing on your MyBodyModel croquis, you are the artist who gets to decide what styles, silhouettes, and proportions YOU like best on YOUR body. Of course, it takes practice, learning, and experimentation. Lucky for all of us, fashion drawing and playing with outfits is so much fun!
I created Illustrated Style School as a fun way to help build your skills, confidence, & creative mojo to be your own fashion designer and your own fashion model. Our body-positive courses and community are aimed not just at building fashion drawing skills, but also empowering each of us to dress our bodies in a way that reflects our own uniqueness & personal style.

Our new online fashion drawing courses and community are designed to inspire you and build your skills & confidence to…
Draw Your Ideas: Learn simple, step by step fashion illustration to "try on" your design ideas on your one-and-only body.
Make Clothes You Love: Choose your sewing or knitting projects with the confidence that they will look and feel amazing on you.
Build A Happy Wardrobe: Curate a closet of outfits that feel true to your body, your personality, and your style!
Online Fashion Drawing Courses
Below is a quick overview of our course offerings so far. I hope you'll check them out! To celebrate the launch, all courses are currently 20% off. Newsletter subscribers will receive an additional discount, so be sure to check your inbox.
If you're an absolute beginner at drawing clothes, this class is for you! I'm so excited that our most popular class is now available as an on-demand video course so you can learn at your own pace and when it's most convenient for you. "Paper Dolls for Grownups" teaches beginner-friendly fashion drawing, step by step, while you have fun drawing clothes for your paper doll model of your own body. See more details here!
---
Want to learn how to draw digitally on your MyBodyModel croquis, using my personal favorite free app for your iPad or Android tablet? "Digital Drawing Basics" introduces digital fashion drawing on your tablet with step by step, beginner-friendly tips for using Autodesk Sketchbook, a free app available to both Apple and Android users. By the end of class you'll be using "layers" to create different outfit combinations. You'll even learn how to use a photo of your fabric to preview and switch between different fabrics on your fashion sketches. Before taking this class, we do recommend a basic comfort level with drawing garments, or completion of our beginner fashion drawing class, "Paper Dolls for Grownups." See more details here!
---
Ready to dive right in? Try our beginner bundle!
Save 30% when you sign up for our 2-in-1 Beginner Bundle: Fashion Drawing + Digital Beginners.
---
The Design Squad is our new online community to get inspired, ask questions, share our MyBodyModel sketches, & support each other in our Illustrated Style design journeys! This community is housed within Illustrated Style School, so we can all spend less time on Facebook. I hope you'll sign up for a 30-day free trial (no coupon code needed) and enjoy being a Founding Member of what I just know is going to be an AMAZING community!
Excited to get started?
I am so excited about the courses we have listed so far, and I can't wait to add more course offerings in the future. In each of our body-positive online fashion drawing courses, you will use your MyBodyModel croquis to develop your fashion drawing skills and confidence in designing clothes for YOUR body. Shop our Illustrated Style School courses here!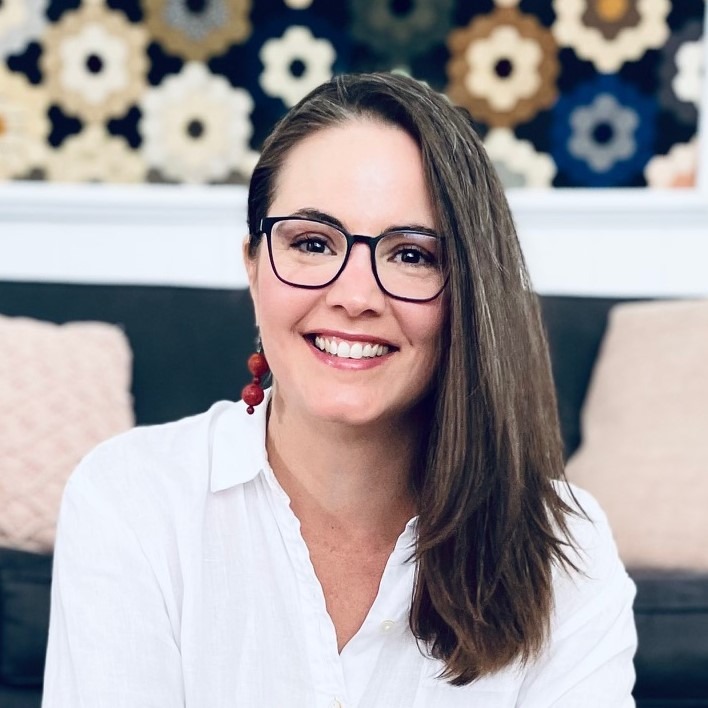 An obsessed garment sewist with a passion for body-positive fashion drawing, Erica founded MyBodyModel in 2017 and led the company for more than five years before it became part of Cashmerette in 2023. You can find Erica and her beginner-friendly drawing classes & style workshops at Illustrated Style School and  @illustratedstyleschool.