Are you ready to get to work on your Spring/Summer wardrobe planning with MyBodyModel? Did you enjoy (or miss the chance to participate in) our capsule wardrobe challenge this past fall? We're excited to announce the Spring/Summer 2021 #MyBodyModel3x3 Capsule Wardrobe Challenge! This community drawing challenge is for makers and creatives to design your own mini capsule wardrobes, paper doll style.
Read on for challenge guidelines, a free planning worksheet, some inspiration examples, and list of PRIZES!
When
This season's capsule wardrobe challenge will run from April 13-27, 2021 ***CHALLENGE EXTENDED! New deadline for entries is Sunday, May 2***
Where
You can join in three locations: on Instagram, in our private Facebook sketchalong, in our new "Design Squad" online community – or all three!
What
A capsule wardrobe is a collection of versatile garments that can be mixed and matched with one another to make outfits you love. While it may be daunting to design your entire wardrobe as a coordinated capsule, thinking in terms of "mini-capsules" can be much more manageable – and fun!
A 3×3 mini-capsule is a small collection of 6-9 pieces that can be coordinated for maximizing your outfit potential. These garments don't have to go with everything else in your closet. They just need to work well together.
---
Why
The 3×3 method is a fun way to help you choose pieces that you love from your existing closet and decide which new pieces will coordinate for the best mix & match outfit potential.
Designing a mini-capsule wardrobe can help you to…
Define and curate your personal style
Choose sewing and knitting projects that will coordinate with clothes that you already have
Select yarn, fabrics, & patterns with intention
Identify garments in your closet that you will love and wear the most
Get dressed with more ease and confidence!
The goals of the #mybodymodel3x3 capsule wardrobe challenge are to practice your fashion sketching skills (we welcome ALL skill levels), play with outfit combinations on your body model croquis, and design a coordinated wardrobe that you're passionate about.
How
Use your personal body model croquis templates to sketch your 3×3 mini-capsule collection, and play with mix & match combinations. Then, share any photos (or video!) of your 3×3 collection with hashtag #mybodymodel3x3. We'd also love to see any progress photos leading up to the challenge!
An easy to way to start is by sketching 3 tops and 3 bottoms that can be mixed & matched for 9 base outfits. Then if you want to take it to the next level, draw 3 layering pieces or accessories to create an additional 27 outfits!
Free Printable! 3×3 Capsule Planning Worksheet
We created this free planning worksheet to help you design your 3×3 mini-capsule collection. The idea behind the grid is that you choose 9 different garments (3 tops x 3 bottoms x 3 layers) and then use the rows, columns, diagonal, edges, etc. to make outfit combinations. A total of 27 outfit combos can be made with this grid (not to mention the original 9 outfits without layers!). If you're planning for warm weather, go ahead and swap any layer for a favorite accessory or pair of shoes.
Ready to design your mini-capsule?
You're welcome to include garments that you already own (including me-mades, RTW, or thrifted pieces) as well as garments that you want to make, purchase, or refashion. In fact, with Earth Day coming up on April 22, we'd be delighted to see some 3×3 capsules using only pieces that you already have in your closet!
Sketching Options
Depending on what works best for you, you can sketch digitally or on paper. You could make a paper doll of your MyBodyModel croquis (so fun!), or you could use your 3-models or 9-models page from your MyBodyModel download package to draw the outfits. (The 3-model sketch page works perfectly with the 3×3 planning worksheet!)
Here are some sketching options that you can choose from, depending on your wardrobe goals, your personal style, and your drawing comfort level:
3 tops x 3 bottoms = 9 outfit combinations (such as in Sierra's 3×3 below)
3 dresses x 3 layers = 9 outfit combinations (such as in Whitney's 3×3 below)
3 tops x 3 bottoms x 3 layers = 9 base outfit combos + 27 additional combos, or 36 outfits total! (such as in this blog post by Sarah.)
Any 6 garments that result in at least 9 outfits (such as in Eri's 3×3, where a dress can be a top, a bottom, or a layering piece!)
Want an extra drawing challenge? Try each outfit with different shoes or accessories, as in Whitney's 3×3 capsule!
---
Every post of a new 3×3 collection will be considered one entry, and you can post as many different 3×3 mini-capsules as you would like. For example you might get inspired to share a sleepwear capsule, a workout capsule, a weekend capsule, a work from home capsule… The options are limitless (and it's okay if there's some overlap of garments). You can even post your capsule collection in all three challenge locations (Instagram, Facebook Sketchalong, and online Design Squad community) to maximize your chances of winning a participation prize!
---
Prizes!
I am so excited about the prizes for this round of the #mybodymodel3x3 capsule wardrobe challenge!
Most of the prizes are in threes, because we'll have separate prize drawings for participants on Instagram, in our Facebook Sketchalong group, and in our new "Design Squad" online community. Cross posting on two or even all three platforms is 100% okay because this challenge is all about participation. Winners will be chosen randomly at the end of the challenge, so that it's all about community participation and nobody has to worry about their drawings being "good enough"!
Three winners will receive a copy of Jacqueline Cieslak's stunning debut book, EMBODY: A Capsule Collection to Knit & Sew, from Pom Pom Press. One winner will receive a book signed by the author, and two winners will receive the e-book version. This beautiful, inspiring, and empowering book includes three customizable and size-inclusive patterns with 25 unique variations. And, what a thrill to see Jacqui's own MyBodyModel sketches included in the book! Take a look at all the capsules in this post for just a few examples of how to incorporate Jacqui's beautiful designs in your own wardrobe! Jacqui's EMBODY Make-a-long overlaps perfectly with this round of the 3×3 challenge, so be sure to check that out as well.
MyBodyModel's Illustrated Style School
We also have some fun prizes from MyBodyModel's new online course and community platform, Illustrated Style School!
Three winners will get free 12-month access to the Design Squad, our new online community for supporting each other in our Illustrated Style design journeys.
Three winners will get free access to the on-demand course of their choice, based on current available course offerings in Illustrated Style School.
And, one winner from the Design Squad will get a special 4-month membership to our upcoming monthly illustration and style-building program (more information coming soon!)
Are you ready to join the #mybodymodel3x3 capsule wardrobe challenge?
Here's how to participate: Leading up to the challenge, help us build some buzz by posting about it to let us know your mini-capsule goals. We'd also love to see any progress ideas or photos! Then, between April 13-27, 2021, post your 3×3 capsule sketches drawn on your personal body model croquis with tag #mybodymodel3x3. Every eligible post will be considered one entry in the random prize drawing. You join by posting on Instagram, in our private sketchalong FB group, or in the Design Squad online community.
If you haven't made your body model yet, it only takes a few minutes (for real)! And, we have a special discount for you: Enter promo code 3×3 for 15% off any purchase of 1-5 download Credits, between now and April 27. And, if you've made your body model but haven't been sketching regularly, this could be a fun motivator to get more practice.
To make sure that this challenge can be open and accessible to everyone, MyBodyModel croquis are not required, but they do need to be realistically proportioned croquis of your own body. (No unrealistically proportioned fashion croquis!)
But… What if I can't draw?
Zero drawing skills? No problem! This challenge is all about community participation, exploring and experimenting with your artistic side, and most of all, having fun and supporting each other. If you're just getting started, be sure to check out our new beginner drawing classes at Illustrated Style School!
---
Happy Sketching, everyone!
---
Want more inspiration? Check out these capsule wardrobe posts: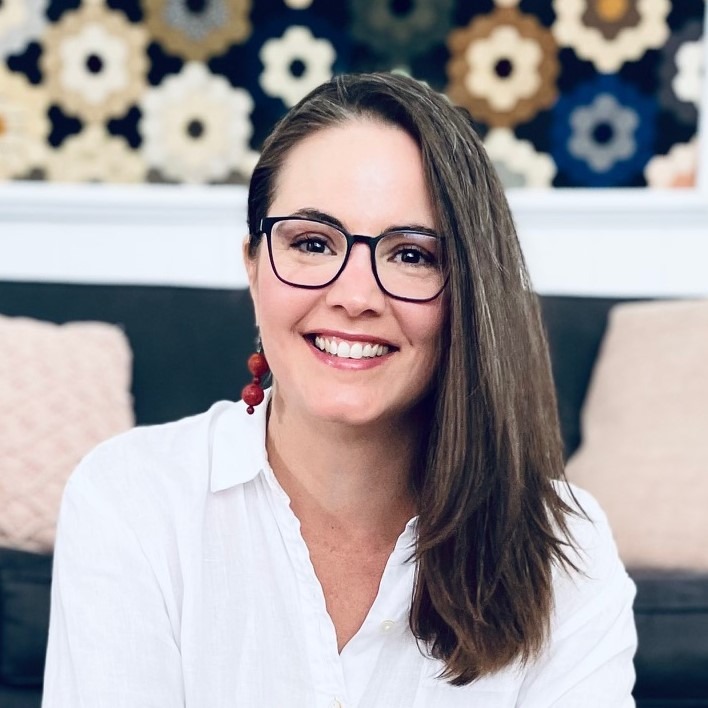 An obsessed garment sewist with a passion for body-positive fashion drawing, Erica founded MyBodyModel in 2017 and led the company for more than five years before it became part of Cashmerette in 2023. You can find Erica and her beginner-friendly drawing classes & style workshops at Illustrated Style School and  @illustratedstyleschool.