The hand-on-hip croquis pose has been on the MyBodyModel wish list since our Kickstarter beginnings, and I'm so excited that we were able to include it in the version 2.0 updates – launching October 22! The hand-on-hip pose is part of our new Premium download package.
This classic fashion pose is also known as "red carpet pose." It's also one of the most popular Instagram selfie poses, and with good reason. I realize that part of this pose's popularity is that it's seen as "flattering" (this classic CSC opinion post by Mary Danielson Perry pretty much sums up my feelings about that word!)… But the reason I love this pose so much is that there's something powerful about standing with one hand on your hip, that seems to say, "Here I am." Another reason to love this pose: It's really useful for drawing garments with sleeves!
Here's what our testers had to say about the new hand-on-hip croquis pose:
"I see myself trying different sleeve options with the hand on hip pose. Some sleeves are hard to fully see with your arms down. I also want to sketch some oversized garments to determine the amount of positive ease I'd like to build in."

– Sierra @sierraburrell
"I love the new My Body Model hand-on-hip pose because it looks more natural, which gets me thinking about how the clothes I make will actually fit into my daily life."

– Whitney @whitneyknits
"The hand on hip is a longstanding pose when sewists take pictures of their creations; it's a perfect upgrade for MyBodyModel. It's going to be so great to see the sketches next to the final product in the same pose."

– Andie @sewprettyinpink
"I think the hand on hip pose is a great realistic way to see how a garment will move on you. It's especially useful to show how a certain sleeve will work with your silhouette and you can make your decision on pattern edits after you draw it!"

– Marisa @laelajeynepatterns
"I'm currently working on sketching ideas for how to finish the neckline of a top that I am working on. I like the new hand on the hip pose because it allows me to think a little more critically about how a design will look with both the arm down and in motion. Plus, I think it's so cute!"

– Megan @thegreenviolet
"I already have a MyBodyModel croquis that I purchased a couple of months ago, but the new hand-on-hip pose takes my sketches to a whole new level! "

– Raylene @rayleneharveyhandmade
I hope you love the new pose option!
How will you use your new hand-on-hip body model croquis? Let us know in the comments below!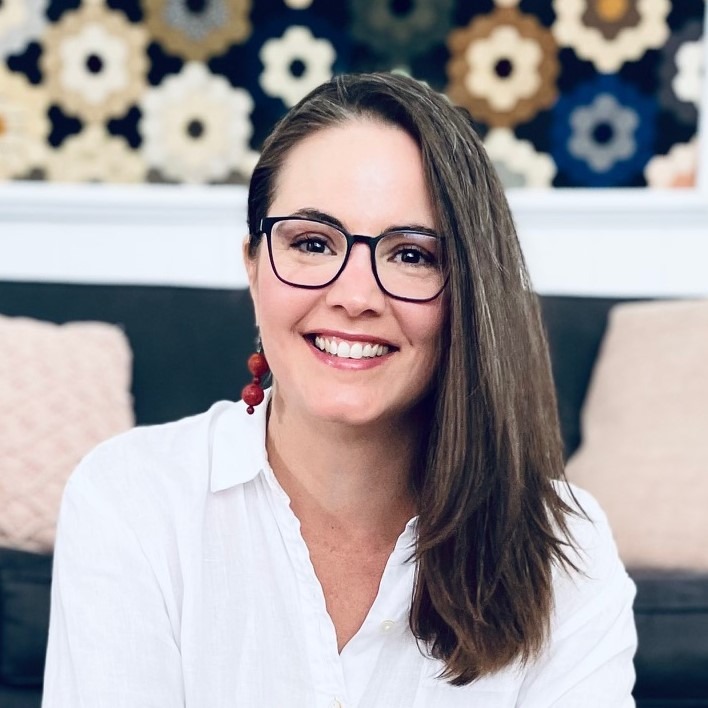 An obsessed garment sewist with a passion for body-positive fashion drawing, Erica founded MyBodyModel in 2017 and led the company for more than five years before it became part of Cashmerette in 2023. You can find Erica and her beginner-friendly drawing classes & style workshops at Illustrated Style School and  @illustratedstyleschool.