Our first annual Swimsuit Week #everybodyisabeachbody celebration is coming to a close, and what a week it was! Here are just a few sketches shared by customers and testers over the last few days.
[For more swimspiration, check out this week's Swimsuit Edition guest blog posts by Andie @SewPrettyinPink and Martha @GariChild!]
Jaylyn @jaylynpace_handmade is considering a few different swimsuit patterns including the Nettie Bodysuit from Closet Case Patterns (top), Closet Case Patterns Sophie Swimsuit (bottoms), and Bahama Mama Surfsuit from Peek-a-Boo Pattern Shop.
Thandi @thandiwh says: "It might be a bit chilly for swimming cossies here in South Africa, but it's never too early to plan a complex sewing project. As we all know, the best way to get a beach body is to put your body on the beach (just don't forget the sunscreen). So in the best spirit of #everybodyisabeachbody, here are some fun sketches I made to help me decide what silhouette to go for this summer. I'm seriously considering the sleeved, bra-friendly option that reminds me of my all time favourite garment EVER: my mum's ballet leotard. " Patterns shown: Patterns for Pirates Siren Swim Top and Hello Sailor Swim Bottoms, Closet Case Patterns Bombshell Swimsuit, and "Mum's Magical Leotard" using Closet Case Patterns Nettie Bodysuit.
Ciara @ciaraxyearra says: "Used #mybodymodel to sketch the next swimsuit I want to make. I want to use the #harrietbra as a model for the top, with all the lingerie-style topstitching (I build an underwire bra into all of my swimsuits) & crisscrossed straps in the back. Bottoms are #m7168, which I've made twice before & love, especially the ruched sides. Thinking about binding all the edges with yellow FOE, & maybe even using it to highlight the seams on the bra cup? I already have yellow gingham swimsuit fabric in the stash. I added my tattoos to the sketch this time." Patterns shown: Harriet Bra Pattern by Cloth Habit; and M7168 by McCall Patterns.
MyBodyModel doesn't yet offer a back view croquis (hopefully soon!), so Diane @diane_stanley_sews created her own. Check out Diane's IGTV channel to see how she used her croquis from MyBodyModel together with her favorite digital sketching app to create a back view. Patterns shown: Sophie Swimsuit (bottoms) by Closet Case Patterns, Butterick 5795, and Bombshell Swimsuit by Closet Case Patterns.
Julie @rljulie also made her own back view croquis to sketch her polkadotted two-piece swimsuit plus adorable flippers!
This side-by-side from sketch to finished garment makes me so happy! On her blog, Leah @mscleaver wrote a beautiful and deeply personal post – "Being Comfortable – Part II" about body positivity as an ongoing process, faking it till you make it, and some wise words from My Little Pony.  Pattern shown: Sophie Swimsuit by Closet Case Patterns.
Regardless of where you are in your own body acceptance journey, sketching swimwear designs on a croquis of your own body can have a powerful effect. And it's SO much more fun than trying on swimsuits at the store (UGH)!
I hope that Swimsuit Week has inspired you to give it a try!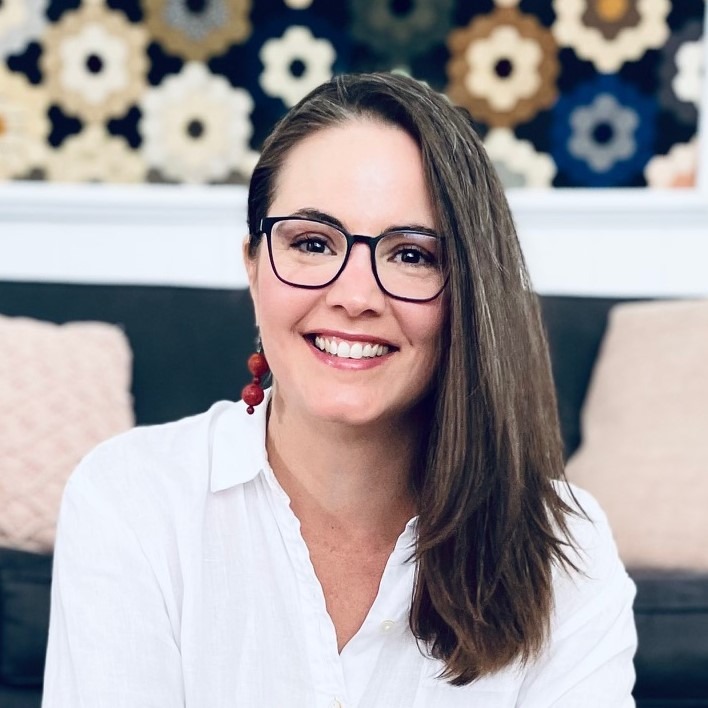 An obsessed garment sewist with a passion for body-positive fashion drawing, Erica founded MyBodyModel in 2017 and led the company for more than five years before it became part of Cashmerette in 2023. You can find Erica and her beginner-friendly drawing classes & style workshops at Illustrated Style School and  @illustratedstyleschool.