Are you ready for some creative reflection and gentle goal-setting for the new year? Read on to see five ways MyBodyModel community members have approached the Make Nine challenge, and what they've learned through the process of sketching their handmade wardrobe plans on their personal croquis.
---
The Make Nine Challenge was started in 2015 by Rochelle @homerowfiberco with the goal of getting people to think intentionally about the types of handmade items they value making, having, and welcoming into their closets and lives.
Make Nine is a gentle self-guided challenge, designed to be flexible and individualized. In recent years, I've noticed that more & more makers are choosing to sketch their #MakeNine ideas using their personal fashion figures from MyBodyModel. I love how each person's approach to this challenge is so uniquely suited to their personal styles, lifestyles, and bodies.
Here is a roundup of some of our favorites. I hope they'll inspire you to join in and create your own #MakeNine for the new year!
Eri @sketchknitsew
I love Eri's use of color, print, and texture to create a mix & match wardrobe and her Make Nine has taken this to a new level. She writes, "I like to plan ahead my makes and with #mybodymodel croquis it is easier for me to visualize the outfits. For next year, I want to make pieces that compliment my wardrobe and that I can wear everyday. I'm using patterns I tried before and like how they fit my body. Fabrics are going to be mostly from my stash since I'm trying to reduce its size."
Sandrea @stitchesaftersunset
New to sewing and fashion sketching, Sandrea recently shared her journey from fear to confidence and continues to take on new challenges. She writes:
"When Erica asked me to be a part of her #makenine roundup blog post, I was a bit hesitant. Not only had I not started thinking about my 2022 Make Nine list but I was still working on my 2021 list! This would be my second time doing a Make Nine list and while the format would be a bit different by using MyBodyModel I decided to approach choosing my patterns in mostly the same way. I thought about what skills/techniques I want to learn such as doing a fly front. I first looked at the patterns in my collection that have those techniques and if not available looked for something I would be interested in purchasing. This time around I also considered a few other factors such as new fabrics (such as waterproof fabric) I would like to work with and pattern companies I would like to try. Lastly as I did last year I considered patterns I've been wanting to make and just haven't found the time.
"I loved working with my individualized croquis from MyBodyModel for my Make Nine planning. A page with 9 croquis is already included in the planner you receive with your purchase which makes it super easy to just get started. Being able to 'preview' my makes like this on a replica of my body really helps with the selection process. I decided to only color in the accompanying ready-to-wear garments and then color in my makes as I go."
Raylene @scarletstitchstudio
From bullet journaling to capsule wardrobe sewing, you might think Raylene has done it all – but there's a first time for everything, and she loves diving into a new challenge. She writes, "I've never done a #makenine challenge before and decided to take part in this gentle sewing challenge and try my hand at planning the garments on my cork board using #mybodymodel croquis. Each pattern I chose not only becomes a staple wardrobe item, but features a garment, fabric type or a technique I haven't yet tried before or have a teensy fear of sewing. There is the lined facing burrito method with the Lee Loo Dress, sewing swimwear with the Dallas Bikini Top, making my first pajamas with the Fifi, sewing pants with the S9114, sewing a sweater with the Marlo and my first blazer with the Heather. It's going to be a fun challenge sewing these up and I cannot wait to get started on these."
Click here for Raylene's Reel video of her corkboard!
Emma @orangedoorsewing
Unsure about commitment? I love Emma's "Maybe" approach to her Make Nine ideas! She writes, "I am bad at sticking to my sewing plans. Any time I plan out more than my next make or two, I inevitably change my mind. So for the second year in a row, I present my #makenine (Maybe) – a tentative list of makes for the upcoming year, which is definitely subject to change… This year's list includes two patterns I meant to make this past year and never got around to – maybe 2022 will be the year!
"In a move that will surprise no one, this year's #MakeNineMaybe includes a few @Helens__Closet patterns: my first Elliot Sweater, the Arden Pants sweatpants hack from Helen's blog, and another Ashton Dress hack. I've also included two knitting patterns, both by @JacquelineCieslak: an Ursina Sweater that I have already started (but definitely don't expect to finish until some time in the new year) and a Bay Slipover that I've been obsessed with since I saw the sailor/mermaid photos from when the pattern was being released. To round out the #MakeNine2022 (Maybe), I've included my first @MunaAndBroad Tarlee T-shirt and Sculthorpe Pants (I've only ever made Sculthorpe shorts and skirts – it's time to finally make pants!), the free @FabricsStoreCom Clara Blouse (absolutely inspired by the gorgeous versions made by @MinimalistMachinist), and a @ClosetCorePatterns Mile End Sweatshirt with the cross-front.
"I'm so glad I discovered @MyBodyModel and started sketching out my potential makes. It really gets my creativity flowing, especially when I'm in a bit of a sewing slump, and it is both fun and helpful to "try on" patterns on my actual body shape before committing to them.
"The future is always uncertain (especially where my sewing plans are concerned) but I look forward to what 2022 brings, including – hopefully – garments of some of these patterns!"
Andie @andiewellsstudio
How about an even gentler version of Make Nine? Andie, founder of @chronicallysewn, writes, "Because I am chronically ill and chronically indecisive and interested in the next shiny thing, I chose to create a Make 3. I have tried out Make 9s in the past and got super close one year with 5 makes but I just realize that isn't for me. My brain and chronic illness mean that I tend to get bored with certain things and then others I don't have the energy to create and then lose interest. My Make 3 focuses on comfort and warmth with all the colours possible. I may be chronically ill but I am also chronically awesome! [Editor's note: I couldn't agree more!]
"My default mode of life is all the colour in the world and all at once please! My Make 3 really goes for that with the most 'muted' outfit being the third one with just two colours. I may wear that all the time with the Grainger coat, though, or another rainbow cardigan/coat I own (yes, I have many and many more planned! eee!). 2022 is going to be all about colourful comfort."
What are your hopes and wishes for the New Year?
What do you see yourself making and wearing along the way?
I love how Rochelle sums up her own approach to the challenge in this @makeninechallenge post from a couple of years ago: "With my busy schedule and my desire to SLOW down and make LESS, making just one garment/accessory every month-ish is perfect! Have I always followed my making goals perfectly? NOPE! But does Make Nine make me think deeply about what types of handmade things I actually value in my life? Does it make me consider what I truly enjoy making? Does it make me look at my budget for time/materials/physical&emotional investment? My impact on the earth? My consumer habits? YES is the answer to all of those questions, and that's why I continue to play along. I'd love for you to play along, too."
If you do play along and sketch your #makenine on MyBodyModel, I'd love to see! Please be sure to tag @mybodymodel and #mybodymodel as well as @makeninechallenge. And, be sure to follow our Facebook Sketchalong group and Instagram for more inspiration.
Happy Sketching!
X Erica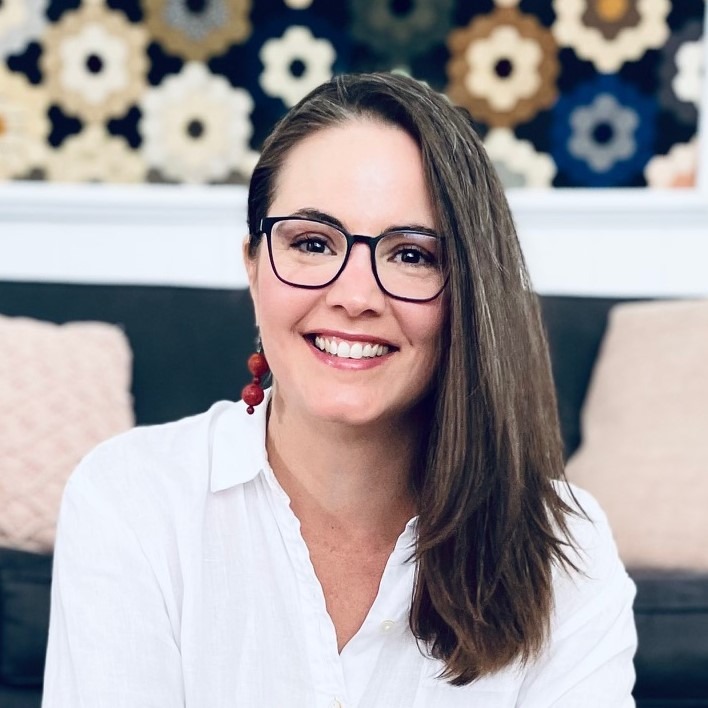 An obsessed garment sewist with a passion for body-positive fashion drawing, Erica founded MyBodyModel in 2017 and led the company for more than five years before it became part of Cashmerette in 2023. You can find Erica and her beginner-friendly drawing classes & style workshops at Illustrated Style School and  @illustratedstyleschool.