The pen and marker are tried and true tools for fashion design, but have you considered drawing digitally? As a visual arts student, I will always enjoy the process of working on paper with a pencil in hand. However, there are so many benefits of digital fashion illustration: the ease of fixing mistakes, not having to set up or carry around drawing tools, no mess to clean up, the ability to instantly copy exact parts of one drawing onto another… These are just a few compelling reasons for giving digital drawing a try!
Since the first MyBodyModel fashion croquis were released, our community of sewers, knitters, and all-around designers have experimented with digital techniques to produce beautiful designs. Are you looking for the motivation to give digital sketching a try? Here are 5 ways creators in the MyBodyModel community have designed garments using digital fashion illustration.
1. Translate Pinspiration into real life design
All good designs start with some source of inspiration, and working digitally allows you to easily compile images and start drawing quickly.
As a "self-proclaimed terrible drawer," Sarah (@thelilacelk) challenged herself to give sketching another try during the process of planning her dream Fall/Winter wardrobe. Sarah decided to create mood boards for her upcoming makes using Seamwork's "Design Your Wardrobe" templates and her custom body model croquis. After searching online for inspiration photos, fabric swatches, and technical drawings for sewing patterns, she used her Microsoft Surface tablet to sketch several "work/casual" looks for her collection. Sarah created beautifully designed digital mood boards to look back upon — all without the need to shuffle through stacks of fashion magazine clippings or bulky fabric swatches!
---
Katy (@picostitch) was also inspired by the fashion she saw online. Ever since she saw Amal Clooney's yellow midi sheath dress at the Royal Wedding in 2018, Katy knew that sewing a canary yellow dress was in her near future. Rather than splurging hundreds for the Stella McCartney design, she found that the Sewaholic Cambie dress offered the same pleated cap sleeves and sweetheart neckline. Katy took on the design challenge with a simple yet powerful technique: tracing over the technical drawings for the dress design on her MyBodyModel croquis and making small alterations to fit her body as needed. With a quick digital sketch, she was able to preview how the dress would look on her own 4'9″ frame.
---
2. Pair fabrics to patterns
Digital fashion drawing can also be a great alternative to sketching on paper for the ease of testing out fabric options.
In her blog post Trying on Fall Trends with MyBodyModel, Sierra (@sierraburrell) details her process of visualizing fall trends on her body before jumping into sewing. She wanted to try out the animal print trend — a bold look that requires careful consideration for print size and balance. With a pattern already in mind, Sierra could focus on testing out the print's style and scale and make easy edits to her sketch as needed. The notion was exciting: "I have always felt powerful in any sort of animal print. I wanted a more neutral base color so I went with an abstract cheetah print. This trend pairs well with the design elements of a shirtdress. There's just enough variety in the print to skip pattern matching."
---
From a black viscose twill to a beautiful gold and wine-colored lamé, Susan (@illustratedibex) had an abundance of unused fabrics. As she considered her sewing goals for the year, Susan aimed her makes at using these fabrics from her stash. She designed eight out of eleven garments with fabrics she already owned!
---
Mireille (@mireillemarchand) finds that both digital and traditional drawing methods have a place in her drawing process. She approaches her designs with a set time and place for digital fashion design techniques: "When I need to work on the details and when I already know which fabric I will work with, then I tend to use digital sketching." After deciding upon a black and white polka dot fabric, Mireille used Procreate to layer a digital image of the print over her shirt sketches! Through this process, she was able to accurately depict her chosen material and make better design choices.
---
3. Explore bold design details
Drawing digitally lends to experimentation with the scaling and placement of bold design details that may otherwise require a lot of erasing and re-drawing on paper.
A lover of overalls, Anja (@rapantinchen) chose to sew the Burnside Bibs by Sewhouse Seven, but she had her doubts: "Am I too old for overalls?" "Is the stripe too daring?" However, through the process of testing out the stripe placement and scale on her body model croquis, Anja decided that she liked the fabric's muted colors and that the broad block stripes, while striking, were not too loud for her personal style. By experimenting on her body model croquis, Anja learned to trust her design inclinations and make a statement that clothing has no age limit.
---
Bess (@bessworks) committed to a weighty plain black viscose piqué for her Sarah Quant-style dress, but another design detail captured her focus. The addition of a bright white and yellow daisy to her dress took some careful consideration — it was to double as a pocket as well! By choosing a digital fashion drawing method, Bess was able to resize the flower and align it to the perfect position to place her hand inside comfortably. As an added bonus, she also got a glimpse into how the daisy's petals mirrored the linen crepe collar's curves.
---
4. Combine multiple views of a sewing pattern
One of several pattern style variations may have short sleeves and a structured collar; another may have long sleeves, a soft scoop neck, and cuffs. Why choose one? Testing out view options on a croquis digitally is exactly what you might need to choose design features that fit you and your style!
Syreeta (@syreetabriana) wanted to create the M7026 performance jacket pattern by McCalls, but she didn't find any of the four views to be the perfect fit. Syreeta found the thumb hole detail on View B to fit her needs, but she also found View D's hood to be compelling. The solution? Hacking a combination of Views B and D! By testing out combinations of these details during the digital drawing process, Syreeta was able to visualize the features that were right for her.
---
For Sandra (@stylish_seams), the Acton Dress by In the Folds had been on her mind for quite some time. Sandra wasn't sure which of the two views worked better for her, but drawing on her personal body model croquis with Procreate helped her to imagine the options on her shape. Both views feature an identical fitted bodice and thin shoulder straps, but Sandra opted to combine View A's simple A-line skirt with View B's racer-back bodice style. By choosing a navy linen, Sarah found a mid-weight fabric with a good drape suitable to either pattern view.
---
Texas creative Opal Annie (@opalannie71) focused her approach towards choosing between style variations on her personal style and being brave. She noted that her style over the past few years has consisted of oversized or loose clothing, but she chose to design an outfit composed of both fitted shorts and a top that follows her curves. Drawing both her own shirt designs and modified views from another pattern opened up the options!
---
5. Test out colors & color combinations
Digital fashion drawing, wonderful for adapting silhouettes and design details, is also ideal for testing out colors for sewn or knitted makes. Traditional drawing methods require you to have a drawing or painting tool in an exact color, to attempt to blend multiple colors, or to be satisfied with a hue far from the color in mind. On the other hand, digital tools allow you to choose an exact color directly from a color wheel or, in some cases, to sample a particular color with an eyedropper tool or hex code input.
Diane (@diane_stanley_sews_and_knits) likes to test her yarn choices with her body model croquis to visualize how a color may work for a particular knit garment. Knitwear colorwork is an intensive process that requires a lot of planning, especially for intricate designs. When she used her croquis to test out color combinations for her knit tops, Diane fell in love with her patterns and found the confidence to make and wear the colorful knit designs.
---
Last autumn Sierra (@sierraburrell) used her body model croquis to try on several jacket sewing patterns and experiment with colors and fabrics on her sewing wishlist. Sierra had imagined a neon suit in her wardrobe ever since she saw a similar look cross the red carpet, and the Pona Jacket turned out to be the perfect fit. Drawing the jacket digitally on her fashion croquis allowed Sierra to picture the true boldness of her chosen neon green fabric and realize that the modern, oversized blazer fit would complement the neon's edge with the casual suit design she imagined. With a pair of neon Glebe Pants already in her closet, Sierra decided that the cropped jacket would be the perfect match.
---
Ready to give digital fashion drawing a try?
Drawing a garment not yet made, let alone creating full outfits, might seem a daunting task at first. However, the use of digital methods to draw fashion is not limited to new designs! Sketching garments already in your closet is a great way to practice.
Earlier this year, Andie (@sewprettyinpink) took on the challenge of drawing their daily outfits for Me Made May. The best part? They drew everything on their phone with a stylus! No need for expensive tablets or software here!
The task of drawing an outfit daily can seem like a big commitment, but starting with the right tools and mindset can make for an enjoyable exercise in creativity!
---
How are you planning on designing digitally?
Let us know in the comments below which of these ideas you found inspiring and how you want to use digital drawing techniques to design your outfits!
For help getting started with digital fashion illustration, check out these posts:
If you're looking for even more inspiration, here is our full archive of blog posts that feature digital fashion illustration!
---
Did you enjoy this post? Please pin and share!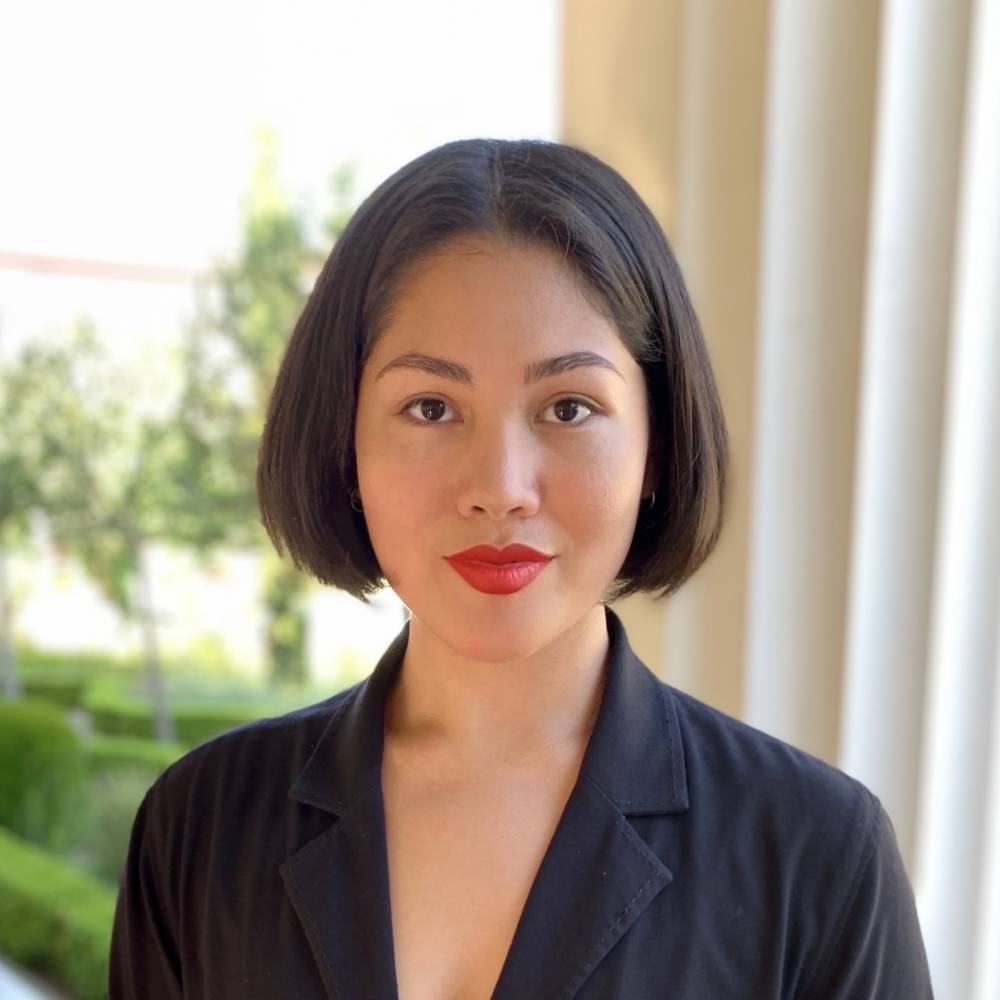 Devon is an artist, designer, and educator who calls Los Angeles and Pittsburgh home. She studied Visual Arts and Romance Languages & Literatures at Bowdoin College. Devon is currently learning more about the clothing design community as MyBodyModel's Creative Content Coordinator. Her interest in fashion emerged as a child after learning sewing basics from her mother, and she later created and exhibited a series of sustainable garments made from reused materials. In her free time, she enjoys singing, learning languages, and finding the perfect tea for a rainy day.